Condo Cost Sharing Agreements: What Do They Really Mean?
www.aaronmilleryourlawyer.com
**
The contents of this article are the sole property of Aaron Miller, Barrister & Solicitor, and may not be used elsewhere without its permission. The contents reflect the author's opinion, and are not meant to convey legal advice or constitute a lawyer-client retainer.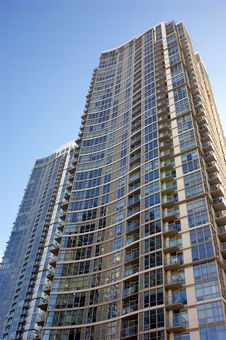 If you are a condo owner or a condo board member, you might be familiar with the following terms: "Phase 1", "Phase 2", etc. To make it clear, this sort of language is often used to designate multiple condo corporations representing different segments of a condo building. In some cases, for a single building, there will be multiple condo corporations. Although "dividing the building up" into several condo corporations can be more practical when governing multiple units, certain snags may arise. This is particularly true when it comes to the collecting of monies for shared expenses. Oftentimes, examples of shared expenses can include the following: maintenance and upkeep of the parking garage, common areas, garbage area, exercise room, and more. Typically, where there are multiple condo boards, responsibility for the upkeep of shared expenses will be up to the cooperation of each condo corporation. As you might infer, cooperation would be ideal, but can often be very difficult to come by for multiple condo corporations in the same building.
What is often the solution for ensuring the upkeep of shared expenses? Usually, it will come down to the
Cost Sharing Agreement
. Cost Sharing Agreements are contracts that are entered into by multiple condo boards/corporations that represent owner units in either a common or similarly aligned building(s). It is not uncommon for Cost Sharing Agreements to include the following:
The creation of a Shared Facilities Committee in charge of ensuring that shared costs are paid;
Determining which condo board is responsible for paying what percentage of cost sharing fees;
Consequences of a condo board neglecting to pay its shared fees. Examples of consequences could include, possibly after written notice, that another condo board will have the right to a charge or lien on the "defaulting" board.
When it comes to determining
who
pays
what
percentage for cost sharing expenses, it is not unusual for cost sharing agreements to base this determination on a
proportionate share
of units. In other words, this roughly means that depending on the number of units a condo board represents, they would be expected to pay either more or less (i.e. if Board A represents more units than Board B, Board A will pay a greater percentage in shared expenses). However, where this is the case, confrontations and disputes among the boards can often arise.
From the experience of a
condo lawyer
who has seen disputes between multiple boards firsthand, I believe every Cost Sharing Agreement should be a
fair one
. My logic is this: if owners and/or their tenants of multiple condo boards are each free to use the same shared facilities, cost sharing fees should be split evenly among all condo boards. Legally speaking, such an arrangement would not only save headaches and potential litigation between different condo boards in the same building, but could avoid the dreaded
positive covenant
rule. Taken from Ontario case law within the last 20 years (
see
Amberwood Investments Limited v Durham Condominium Corporation No. 123
[2002] O.J. No. 1023;
see also
Black v Owen
, 2017 ONCA 297), the Province's Court of Appeal has stipulated that where a condo board has inherited a previous cost sharing agreement that it was never originally privy to, that cost sharing agreement could be struck down.
In sum, cost sharing agreements are extremely beneficial for buildings that have multiple condo boards. However, in order to avoid potentially costly litigation, they should be implemented fairly. Do you have an opinion or are in need of guidance regarding cost sharing agreements? I would love to hear from you!
Aaron Miller is an Ontario licensed lawyer, who is the proud owner of Aaron Miller, Barrister & Solicitor, as well as Legal Counsel to Executive Furniture Rentals in Toronto. Aaron can be reached at 416-659-6665 or at aaron@aaronmilleryourlawyer.com.